WHY GO WITH US?
Ultra Fast Turnaround
Have your shirt ready within 3 days of your approval of artwork.
Talented Designers
We have a team of talented designers each with their own unique style. If you don't already have your design completed we will be happy to help you get it exactly how you want it.
No Minimums
Order 1 tee or order 1000, we've got you covered.
Shop Local
Located in Webster, NY. Support the local economy and get direct person-to-person support.
Why We Started Rochester INK
Words from the owner
We've worked with Amazon and random people's aunts
And we treated them both the same. It doesn't matter how big or small your custom job is, we will work to provide you with the best possible experience.

10 years ago when I wanted to get a dozen shirts printed for my son's baseball team I found that the local print shops treated me more as an annoyance than a customer.

That same week I ordered a screen printing kit and set it up in my garage. Before long I had people from all over Rochester contacting me and asking for tees.

We've made it our central focus to treat customers who want 1, 2, or 3 shirts the exact same way we'd treat a company wanting thousands. I hope you'll give us a chance to show you !John Herkins
Once your artwork is approved your tees will be ready to go within 3 days.

We know you'll be happy with your tee, we guarantee it!

Get great quality fully customized tees starting at only 5 bucks.
Who We Are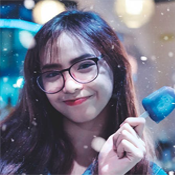 MADISON LEE
Head of Customer Relations

I'm the one who you'll talk to when you request a quote!
Hi there!

I have printed & sold shirts as a hobby since 16 so I have a lot of experience on shirt types and printing methods.

I'd love to help you find exactly what you need!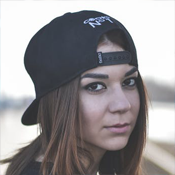 Katie Austin
Lead Graphic Designer

I take your shirt idea and turns it into an awesome T-Shirt graphic!
I've had a passion for design for as long as I can remember. My father ran a T-Shirt shop in Myrtle Beach and from a young age I would draw and doodle designs for him to sell.

I recently graduated from Nazareth College with a degree in Visual Design.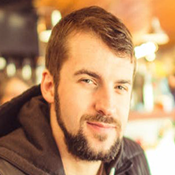 Scott Thomas
Head of Production

I'm the one who oversees the production team that will be printing your tees.
I've worked as a production lead since I was 23 years old in everything from textile mills to automotive part stamping facilities.

I'm currently finishing up my bachelors degree in mechanical engineering.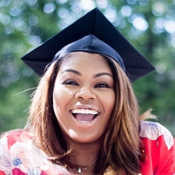 Tara Johnson
Quality Control Lead

I check and test each and every printed tee to insure that it's free from defects!
Hi There!

I recently graduated from Dryden High School and am currently attending MCC.

I check your tees for flaws before and after they are printed.